Welcome to a Network of
Powerful Education Partners.
2U, Inc., has been transforming higher education for more than a decade. With more than 80 prestigious university partners, we offer quality, personalized online education that fits your career goals and meets you where you are.
Together, Bright Horizons EdAssist Solutions and 2U are offering exclusive scholarship opportunities to eligible employees, spouses, and legal dependents of EdAssist clients for online graduate programs and short courses.
Graduate Programs
Advance your career with an online master's degree, doctorate, or certificate program.
10% tuition discount*
Short Courses
Gain specialized skills in 6-10 weeks with an online short course. Certificates are awarded upon completion.
20% tuition discount*
Delivered in partnership with the world's top universities, our programs are designed specifically for online learners and working professionals in a variety of fields and industries.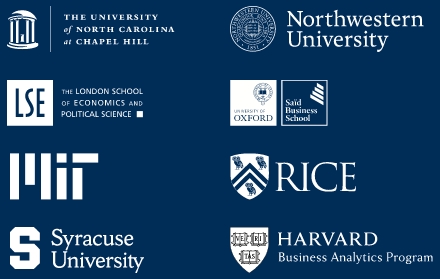 No matter your career goals, you can find a 2U-powered program that opens the door to personal fulfillment and career advancement.
Explore your program options.
About 2U
Eliminating the back row in higher education is not just a metaphor—it's our mission. For more than a decade, 2U, Inc., a global leader in education technology, has been a trusted partner and brand steward of great universities. We build, deliver, and support more than 500 educational offerings, including undergraduate and graduate degrees, professional certificates, boot camps, and GetSmarter short courses. Together with our partners, 2U has positively transformed the lives of more than 300,000 students and lifelong learners. #NoBackRow
*All tuition discounts are eligible for reimbursement only.